Two Nights/One Great Way to Prepare For The Auditions
Audition Prep Workshop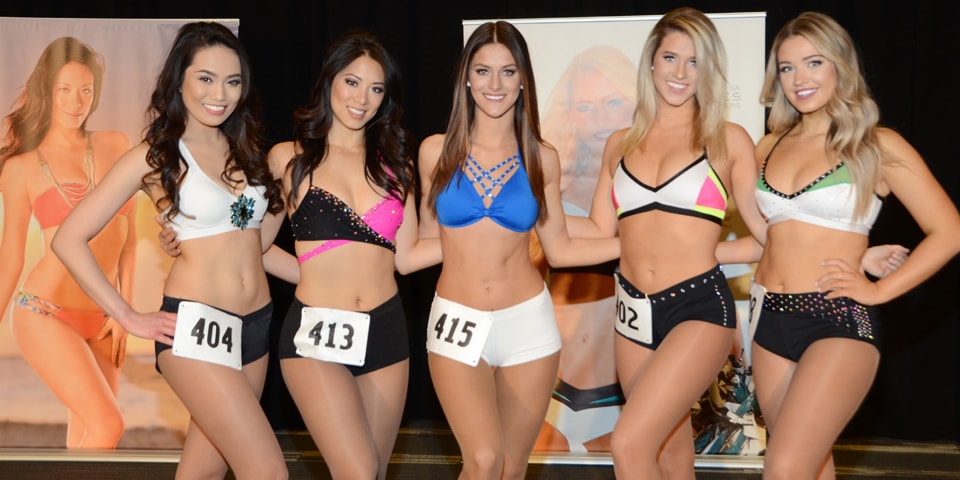 This two-night workshop is designed specifically to prepare prospective contestants for the audition process. Among the many advantages to attending the workshop is having the opportunity to learn the audition dance routine ahead of time & the ALL-NEW fitness portion of the competition which will be part of the Open Call audition. If you are serious about wanting to become an Eagles Cheerleader, don't miss the chance to get a leg up on the competition!
Audition Prep Workshop
WHEN: 7-10 PM on Tuesday, March 12th and Thursday, March 14th
WHERE: Lincoln Financial Field (inside the club level)
ONLY $80 - by registering for this two-night workshop, your Open Call Audition registration fee is waived
What to expect on Tuesday Night:
We will teach the Open Call Audition routine in-depth and the ALL-NEW fitness aspect of the competition which will be part of the Open Call Audition.
You will work on showmanship, posture, musicality, and technique to refine your skills in order to perform the routine at the level that is expected at the Open Call Audition. Current members of the squad will also be available to demonstrate and assist.



There will also be a concentration on:

Dance techniques to improve kicks, turns, and overall stage presentation
Across the floor choreography
Stretches that the Eagles Cheerleaders do to increase flexibility
Eagles Cheerleaders dance warm-up
Dance combinations in the style similar to the combinations that will be taught at the Semi-Final and Final Audition, which will be very beneficial for contestants that advance to those rounds.
On Thursday Night:
Participate in a mock audition. This gives you the opportunity to rehearse the open call audition process in the actual audition room location (the Touchdown Club) without being judged. The mock audition will include practicing both the audition routine and the fitness aspect. Find out from the director how this year's open call audition will be conducted, the criteria contestants will be evaluated on, and how this year's scoring process works.
Meet with 2018-2019 Philadelphia Eagles Cheerleaders during a conversational Q&A session to learn their audition tips and advice for a successful audition, including what to wear. Learn about the responsibilities of being an Eagles Cheerleader. They will answer any questions you may have and share their experiences including information about game day performances, public appearances, media interviews, rehearsals, photo sessions, goodwill military tours, and much more!
Practice in front of the Eagles Cheerleaders Step & Repeat to prepare for the photo modeling that is part of the Semi-Final Audition. Consult with experts from Joseph Anthony Retreat Spa and Salon, the Preferred Salon of the Eagles Cheerleaders. These experts work with the Eagles Cheerleaders on game-days and photo-shoots and will help you put your best foot forward for the presence category.
Tour the Eagles Cheerleaders Locker Room, Dance Studio, and sidelines of the field where the Eagles Cheerleaders perform on game days – envision yourself as a member of the squad!
---